Back Street Cat Takes Center Stage in Novice Derby Open Finals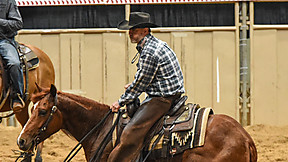 Lloyd Cox reminded everyone once again why he holds the top spot in Breeders Invitational earnings over the years! He and Back Street Cat (Metallic Cat x Reycy Cowgirl), owned by he and his wife Christina marked a 220 to claim the 2019 Derby Open Novice Championship! The newly purchased gelding added $15,236.95 to his earnings for the win! He just was added to the Cox family show string, but has always been in the barn having been raised and owned by Kathleen Moore. It was definitely an easy transition. Lloyd has several horses in the finals of the Derby Open as well making it a fantastic show no matter the outcome for him. We are hearing there could be some votes being put in for a pool for the crew soon but that could just be speculation….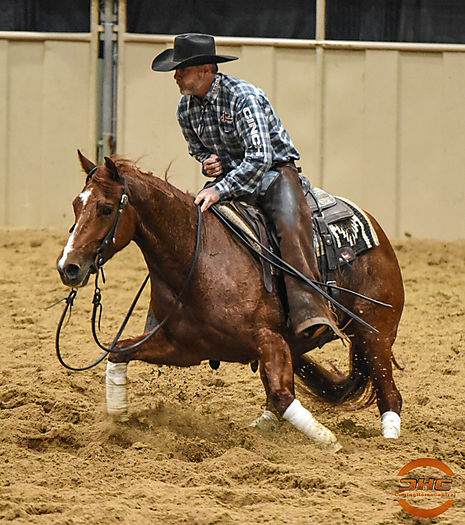 Lloyd Cox and Back Street Cat
Reserve Champion was Russ Westfall riding Brite Lil Kitty (High Brow Cat x Starlight Starbrite), owned by Coalson Acres, marking a 219. They collected a $12,750.48 check for their standout run.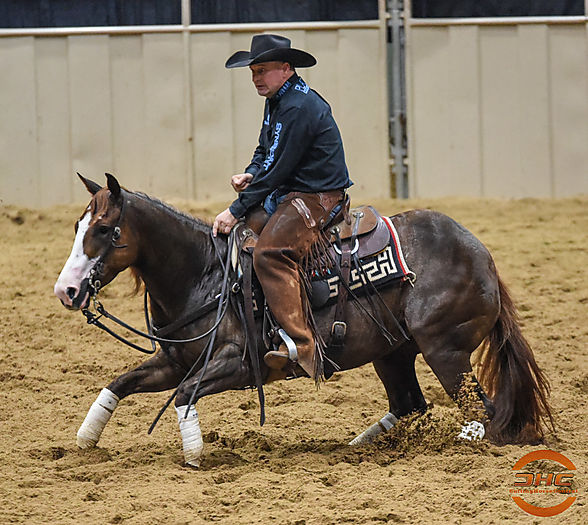 Russ Westfall and Bright Lil Kitty
Third Place was Matt Miller marking a 218 aboard Im Countin On Annie (Im Countin Checks x Smarty Hicat Annie), owned by the Holy Cow Performance Horses, taking home a $10,460.06 check.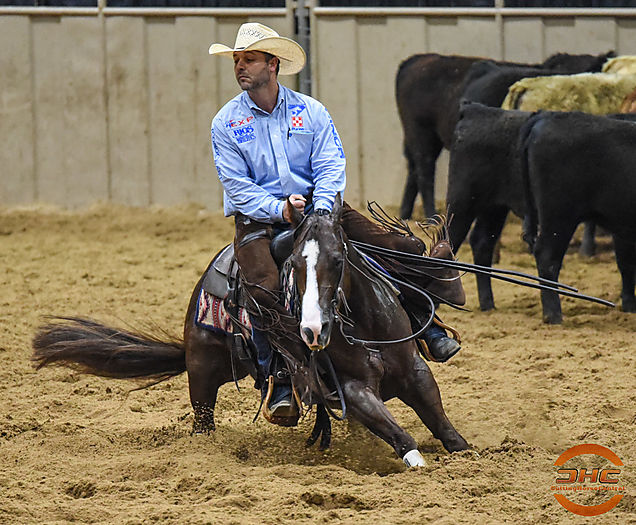 Matt Miller and Im Countin On Annie
The Gelding Division Champion was El Doreydo (Dual Rey x Moms Stylish Pepto) ridden by Geoffrey Sheehan and owned by the Beechfork Ranch. This duo is also in the Derby Open Finals coming up on Sunday!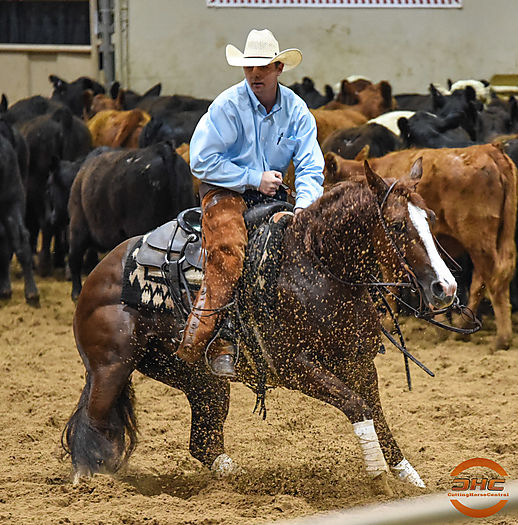 Geoffrey Sheehan and El Dureydo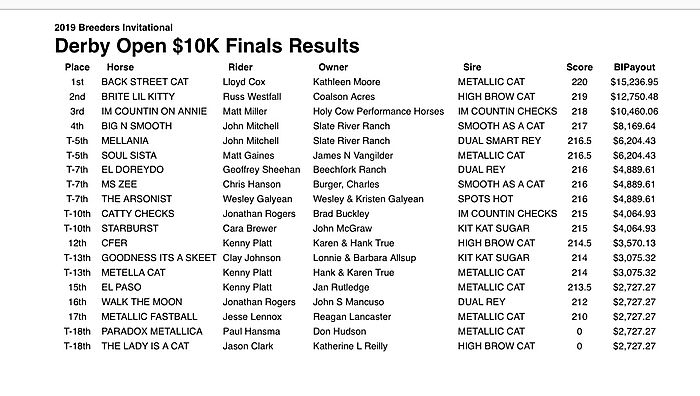 There are still two more days of action at the 2019 Breeders Invitational, be sure to tune in to catch all of your favorite horses and riders and keep up with the action!
.