Somethingtobelievein and Jody McGlothlin Claim Final Championship in the Big Pen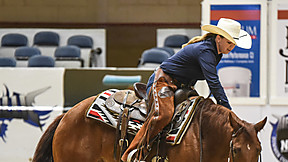 By: Lauren Middleton
It was an emotional evening for the McGlothin family at the 2019 NCHA Metallic Cat Summer Spectacular last night. Jody piloted Somethingtobelievein (Hydrive Cat x Playin T Etta) to a 222 to take home the Classic Limited Non-Pro Championship in her last run in the Will Rogers! It is a tough show for many of these special six-year old's as it is their last time to grace the "Big Stage". This mare will more than likely be shown in the youth scholarship cutting one day with Brett and Jody's daughters but it was her last run as an aged event competitor.
Earlier in the day the duo had some tough luck getting knocked out of the Classic Non-Pro finals by the very last horse in the second go round. Many of us have been there and also on the other end when we are the ones knocking others out or squeaking in the finals on the bubble. You never know how things are going to go at this level of competition, but one thing is for sure you have to bring you're a game, even then, you need a little luck on your side. Having this disappointment in mind she knew this would be the last run for the show. Jody and Brett went into the finals just wanting to enjoy the run and have fun. They certainly did that! It was a beautiful run, and they got to show off what they can do! Jody was all smiles as she walked out of the pen and holding back tears during her interview. This is a once in a lifetime horse for this family that still has so much left to go in her amazing career! This win added $7,081 to her earnings, by far not her biggest check but it was a special one on a special evening.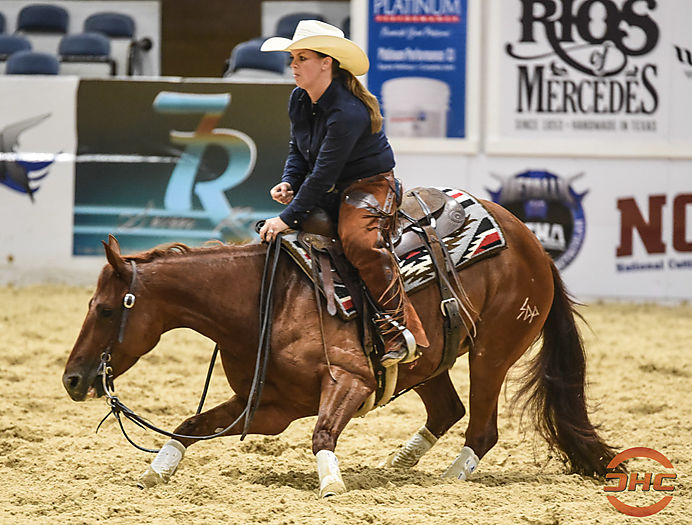 Jody McGlothlin and Somethingtobelievein
Reserve Champion was Lucchese Cogdell marking a 219 first out in the finals aboard Yall Im Countin (Im Countin Checks x Bling Bling Bling), owned by Dick and Kippi Cogdell. These two have been making finals after finals this year and this adds to their already great list! They took home a nice $7,276 check to go along with their title!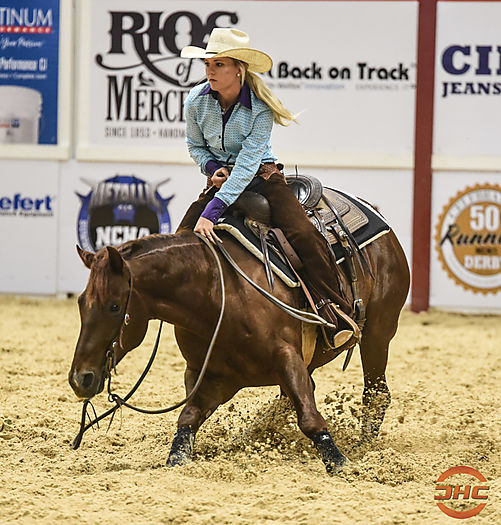 Lucchese Cogdell and Yall Im Countin
Third Place was Kolby Moore marking a 217.5 last out riding Highbrow Nadine (High Brow CD x Ladys Pagan). They had a tough run to finish the set but the smart grey mare held her own to collect a $6,751 check!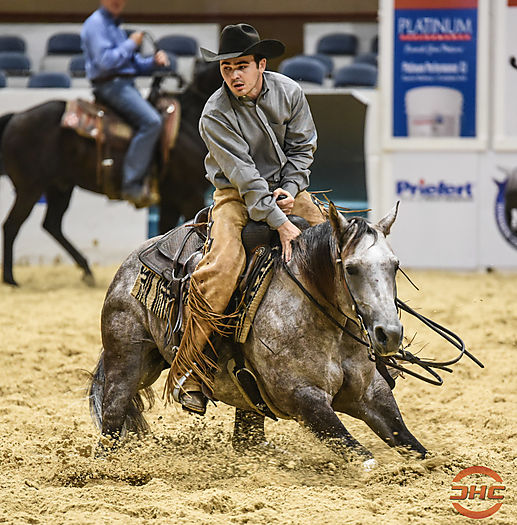 Kolby Moore and Highbrow Nadine
Lica Pinkston and Stylish Top Brow (High Brow CD x Stylish Top Girl) marked a 214 to add another Senior Division Championship to their list of accomplishments, also finishing fourth in the finals!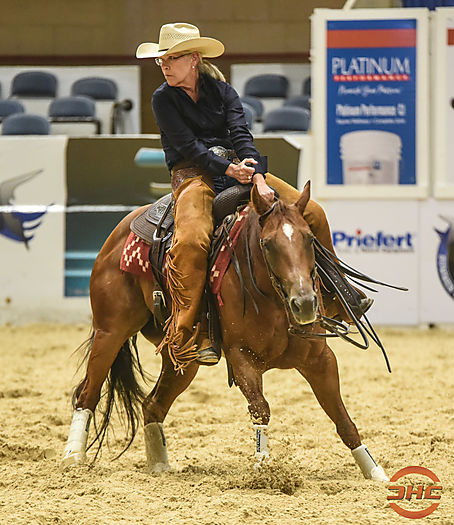 Lica Pinkston and Stylish Top Brow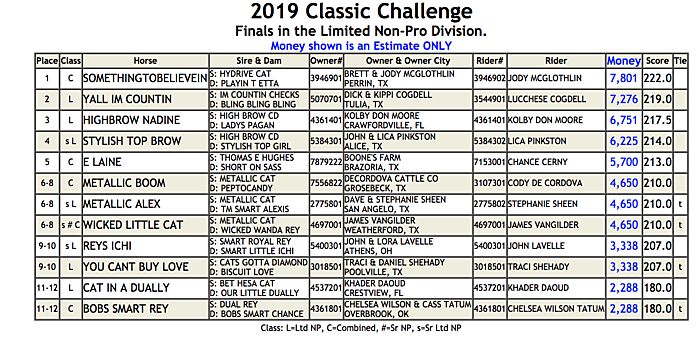 There is much more to go at the 2019 NCHA Metallic Cat Summer Spectacular, including the Classic Open which will be held this evening! Congratulations to all of the Classic Limited Finalists and good luck to all of the Open Finalists tonight from all of us here at Cutting Horse Central!
.