Behind Section K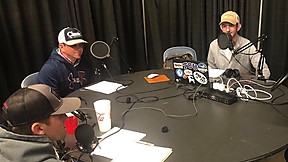 By: Lauren Middleton
Growth, Promotion, Membership, and the list goes on. These are buzzwords we hear in the cutting horse industry daily. They are important topics of discussion and issues we know have to be addressed, but we all kind of come to a wall when we try to decide how we, as individual members, can help the sport we love.
At CHC, we always strive to be a helping hand to the advancement of the industry, but we are not the only ones working towards a bright future for cutting. Over the last few months, CHC has had the honor to sponsor three guys who took their Will Rogers Section K conversations to the airwaves and launched the Section K Podcast.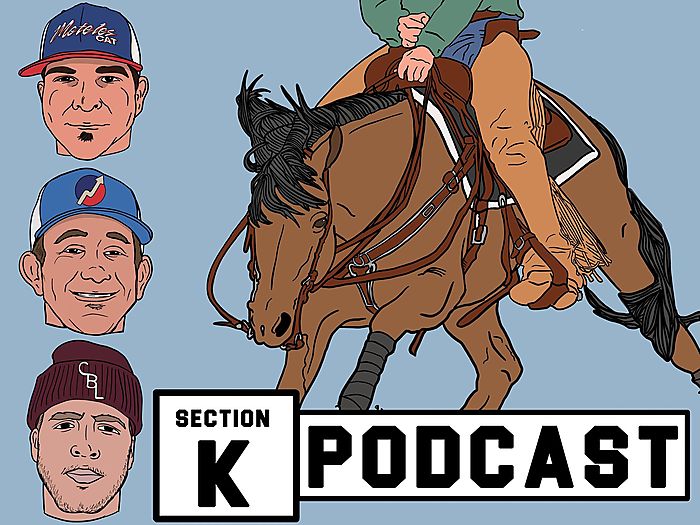 Cody Hedlund, Colbran Blue Larsen, and Kaden Rutherford are strong competitors in cutting and good friends who always sit in the red seats of Section K during our triple crown events. While taking in a finals, they would have a little friendly competition by choosing horses they each thought had the best shot to win the most money. Throughout the two sets, they would analyze the runs and talk through any other topics or theories that would pop into their heads all the while joking about how it would be cool if someone paid them to talk about cutting. And that joke is where it all began.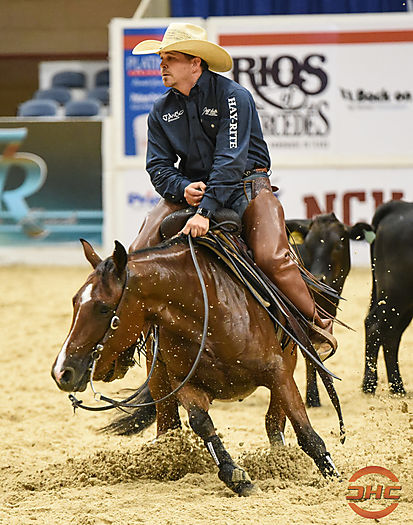 Cody Hedlund
Social media and blogs have been on the rise in society at large, and no matter how good or bad people think that is, no one can deny that those outlets are where people are communicating the most. Cody, Colbran, and Kaden saw a hole in the cutting industry that needed to be filled, but they had to look for the best medium for their message. They wanted to use a form of modern consumption to draw in their audience while bringing the NCHA further into the future. After much encouragement, they decided to add their cutting conversations to the place where people go for sports commentary, current events, or the latest murder mystery, Podcasts.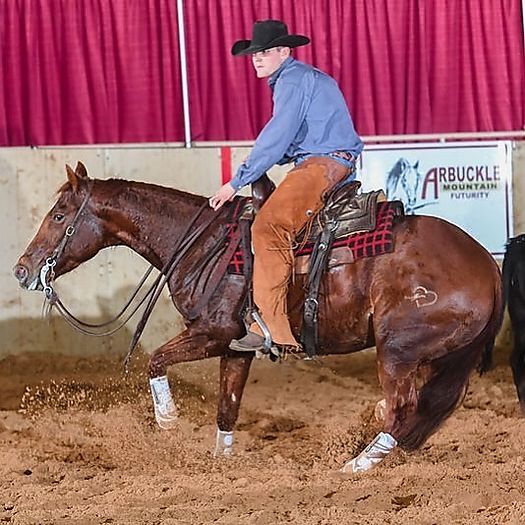 Colbran Larsen "CBL"
Of course, creating a podcast is a little harder than talking in the stands, so their first order of business was figuring out the technology involved and the exact message they wanted to convey. It was slow going, and they admit that they probably should have done a few more practices before going live. Ultimately though, they have been happy with the product they have created for the industry and are looking forward to how they can continue to grow.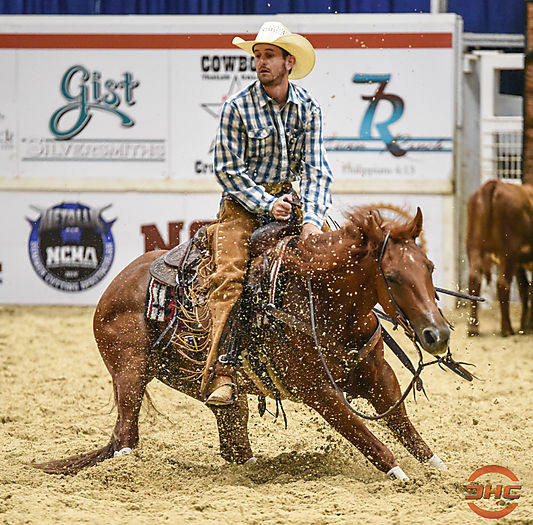 Kaden Rutherford
Since February 2019, Section K has released 25 episodes with a new episode available every Tuesday. The guys always want to stay current with the cutting events going on throughout the country while also presenting different content from special guests that may interest the listener. The goal of Section K is to promote the industry in a positive way and exchange various ideas and perspectives in an effort to keep around the sport that has built most of us.
Cody, Colbran, and Kaden share a passion for the cutting horse itself as well as the family atmosphere that is innately part of being a member of the sport. They hope that through sharing their own stories and ideas along with others, they can preserve the heritage of the cutting horse industry and draw more people in to show that cutting is a spectator sport that opens doors for people to pursue whatever dreams they may have whether it be to grow an equine business, be a competitor that others work to beat, or simply to find a place belong.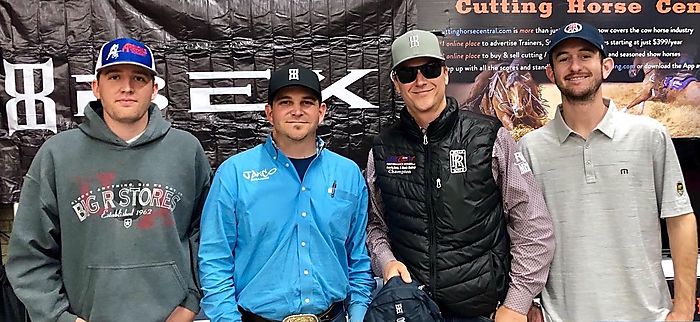 They are always having special guests on board. This one happened to be with top trainer Beau Galyean.
Section K has an exciting future ahead as these three guys continue to gain experience and listen to their fans to produce content everyone is interested in. Their growing popularity has drawn in more sponsors who believe in their goals and want to see what more Section K can do. They even have put together a couple of live shows at the NCHA Triple Crown Events with the help of Brumbaughs Furniture! CHC is proud to call Section K its official podcast and encourages everyone to go to their phone's podcast application, subscribe to Section K Podcast, and tune in every week to hear the latest in this crazy world of cutting!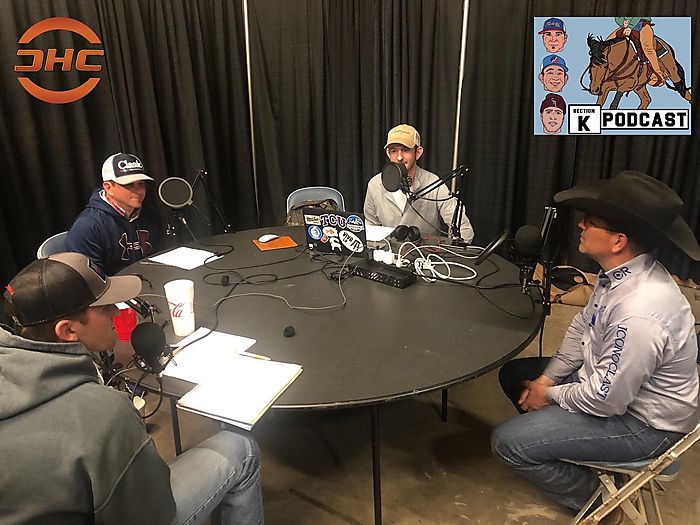 .