First Champions Crowned at the El Rancho Futurity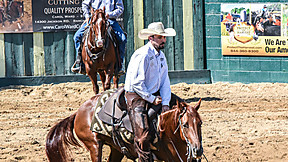 The El Rancho Futurity and Foothill Fiesta is always one that we look forward to each year! It is very unique and Carol Ward goes out of her way to make it a lot of fun! There are always other activities and parties along with the beautiful outdoor setting that we get to compete in. There are very few cuttings now that we get to have that outdoor feel with now, so we take it all in when we get to come out West!
Derby Open
The Derby Open Finals kicked off the action for the week where Monty Buntin continued his winning streak marking a 221 first out aboard Dual Cat Pepto (Dual Rey x Swiss Cat Pepto), owned by Mike and Debra Flashman. Monty certainly has this pen figured out, marking big score after big score throughout the go rounds. This win added another $9,000 to the gelding's earnings. They were also the Gelding Division Champions winning another $661.50.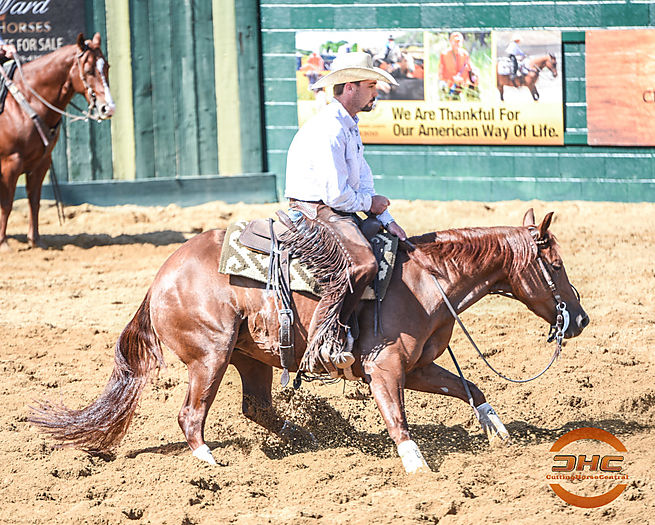 Monty Buntin and Dual Cat Pepto
Reserve Champion was Jesse Lennox marking a 218 riding Metallic Curveball (Metallic Cat x Cinca De Maya), owned by the Rockin P Ranch. They received a $7,500 check to go along with their title!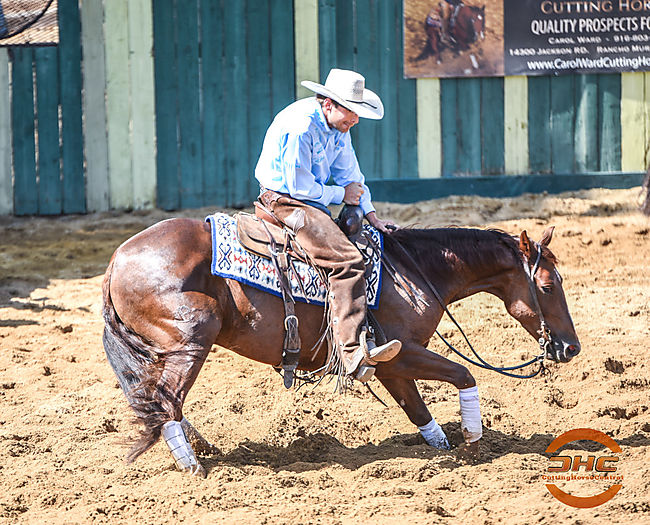 Jesse Lennox and Metallic Curveball
Third Place was split between Grant Setnicka and Metallic Rita (Metallic Cat x Pats Little Seniorita), owned by Robert Thigpen and Dylan Meyer riding Shes Reyl Typsy (Dual Smart Rey x Boozin Susan), owned by Ron Woodhouse marking a 217.5. They each took home a $5,750 check!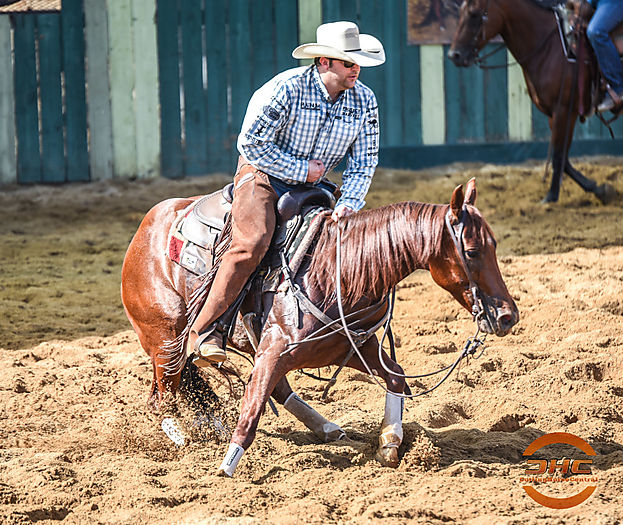 Grant Setnicka and Metallic Rita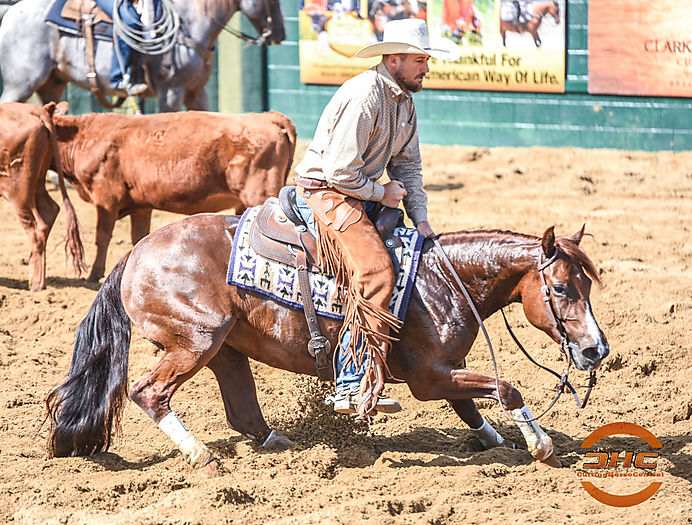 Dylan Meyer and Shes Reyl Typsy
The Novice Division Champion was Chunky Peanutbutter ridden by Gary Gonsalves and owned by the Iron Rose Ranch marking a 214.5. They collected a $661.50 check.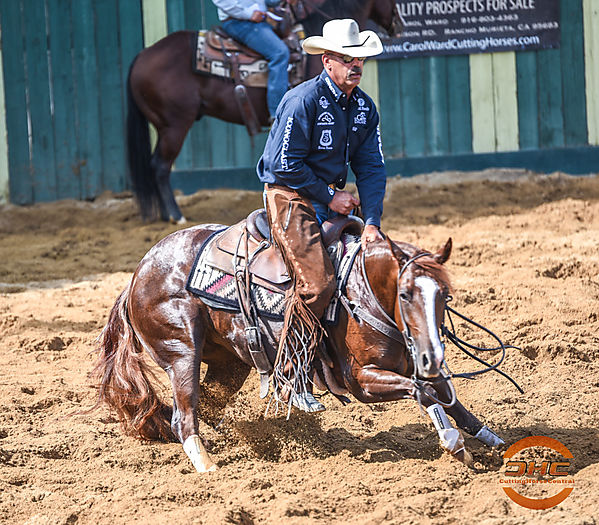 Gary Gonsalves and Chunky Peanutbutter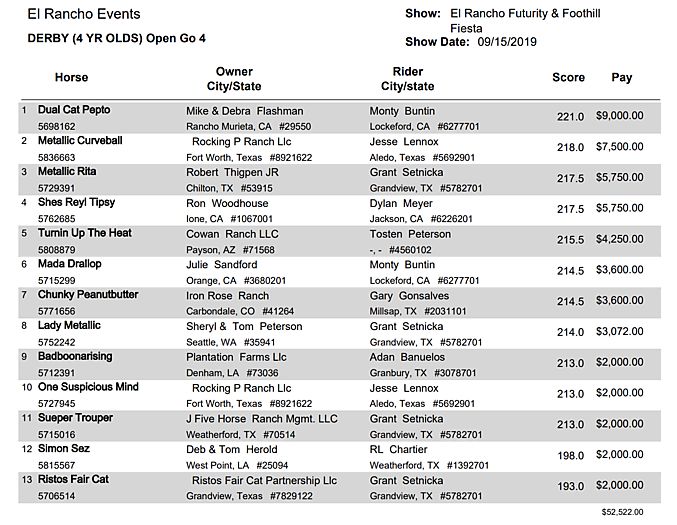 Classic Open
The Classic Open Finals closed out the evening and Morgan Cromer showed us all how it's done! She and Catty Bluz (Catty Hawk), owned by Barry and Michelle Barnes, marked a nice 223 for the win and the $8,500 Champion's check. Morgan, being from California knows how to handle these cows and this show setting. It was evident in the finals with how she got her horses shown. This show also marks a year that the Barnes' have owned this very talented gelding. He was purchased from the Cowan family who owns the great stallion Catty Hawk. He is yet another success story coming out of this notable program. They also claimed the Gelding Division Championship to add $698.25 to their day.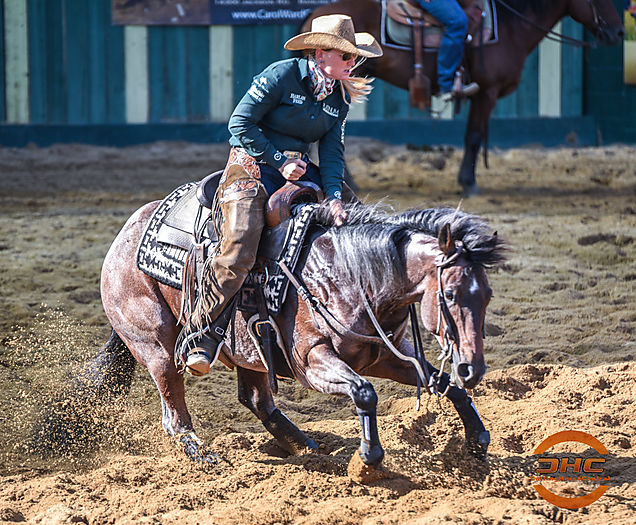 Morgan Cromer and Catty Bluz
Reserve Champion was Jesse Lennox again marking a 222 riding CR WSR Royal Tee (WR This Cats Smart), owned by the Rockin P Ranch. This added another $7,000 to this horse's already impressive earnings.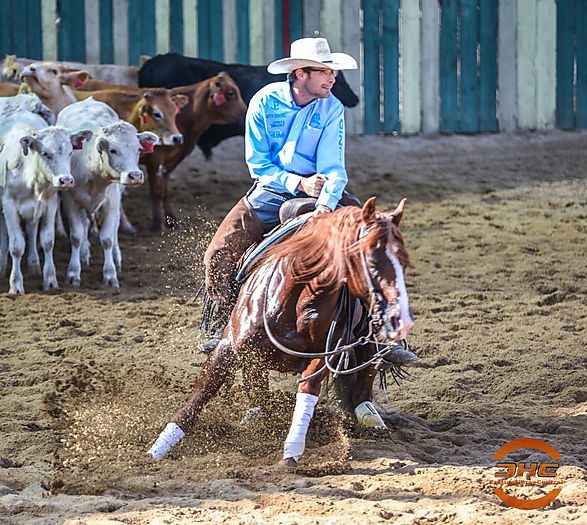 Jesse Lennox and CR WRS Royal Tee
Third Place was also Morgan Cromer marking a 217.5 aboard Travelen Miles, owned by Troy Boutonnet. They received a $5,500 check!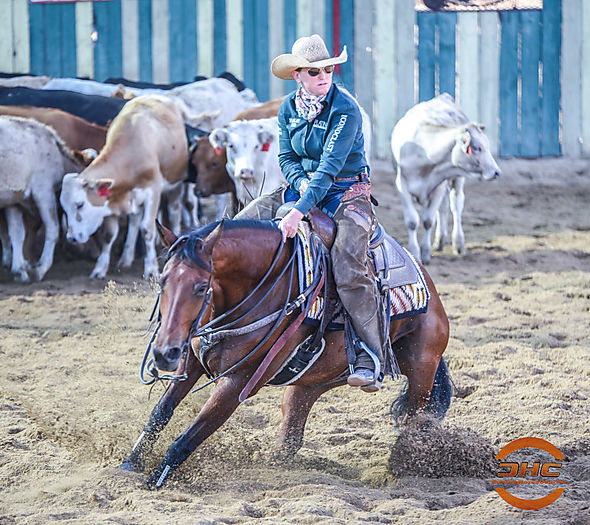 Morgan Cromer and Travelen Miles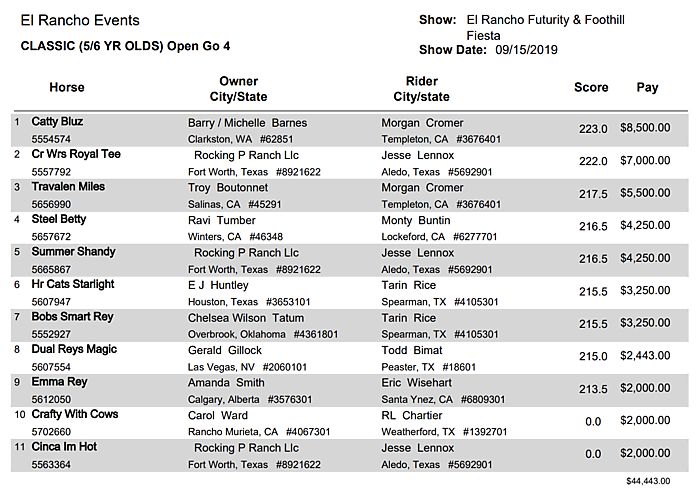 There are many more finals left to go at this special show! We are looking forward to the rest of the week and hope that you all will tune in to CHC's Live Webcast to keep up with the action!
.