Triangle Sales Move to OK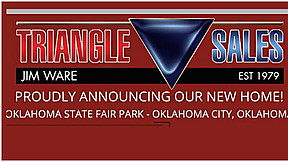 Each sale put on by Triangle Sales is an anticipated event, and Jim Ware recently announced they have moved to the convenient location of the Oklahoma State Fair Park in Oklahoma City, Oklahoma!
The facility is known for being the most convenient equine facility because of it's location at the cross roads of America. The State Fair Park is a modern and world class complex with a climate controlled pavilion and stalls all under one roof!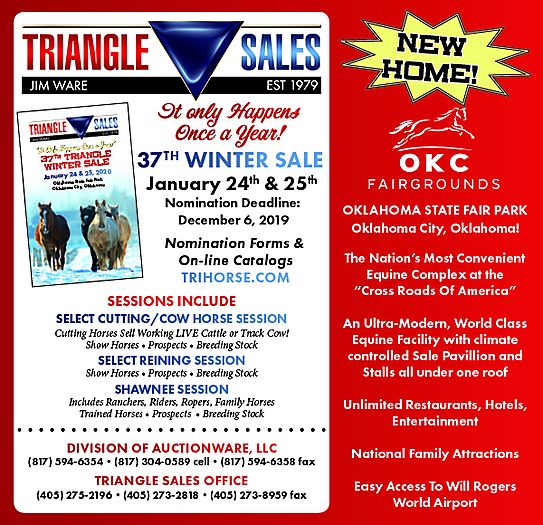 There are plenty of restaurants, hotels and entertainment in this area, making the sales an even more appealing event for all!
The first sale at this facility will be the 37th Triangle Winter Sale, January 24 & 25. It Only Happens Once A Year and it will be happening in THE CITY! See www.trihorse.com for details, nomination forms and all the latest news!
.