Prework Season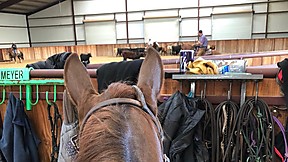 The early mornings, the crisp air, and the nerves building can only mean one thing…. We have reached that time of year… Futurity time. Futurity time means preworks. Granted, they have been going on for quite some time for many, but, now they are the focus. It is the best time of year for many, but also the most trying. There are many ways to approach preworks, but the consensus is that you go to expose your horses to different situations. You try to build their confidence and your own to get them ready for the biggest show of their careers. It is also a great way to get advice from peers on different things that have been challenging about a horse. They are a vital part of the process of preparing the horses for their debut!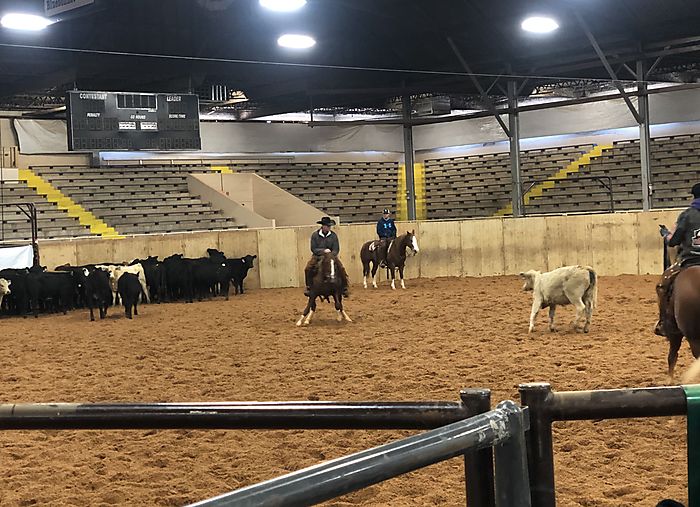 The show atmosphere is a vital part in the preparation of these young horses.

We gathered some insight from a few of our trainers to help us understand the mindset going into these essential rites of passage leading up to the first run for these special horses, and it produced a lot of the same ideas with a little something different to each.

"I have the mindset that it is called a "Prework," not a "Preshow." I want to see what my horses can handle and expose them to different situations. I want to see what I need to work on without giving them full rein to make too many mistakes. I have also learned that a prework may not necessarily reflect how things will go in the show pen. I have seen the horse with the worst works go on to win the Futurity." – Paul Hansma

"The whole experience of preworks is very important for these three-year-olds, getting away from home and exposing them to a show like situation. I try to make sure they are responsible for their job, and leave with confidence."- Kelle Earnheart

"The most important thing about a prework to me is putting your horse in a show situation and seeing how they react. It might make you change their preparation, bit choice, or the way you are working them. I try to make the horse comfortable in a show atmosphere. We all work on different things during the training process, but the end goal is to have them where you can go show them."- Austin Shepard

"I go to about four or five preworks each year, with the last one being a confidence builder for the horse and I. Although some people show the whole time, I work them the first day and show them the next, to try to figure out the adjustments I need to make before actually showing."- John Sanislow

"When it comes to preworks I think there is a fine line with going to too many. I try to go "show" my horses as best as I can. If they make mistakes, of course, correct them, but I want it to be as much like a show as possible. It is also a valuable tool to figure out how to get them ready, what bridles to use, just the ins and outs of each horse."- Grant Setnicka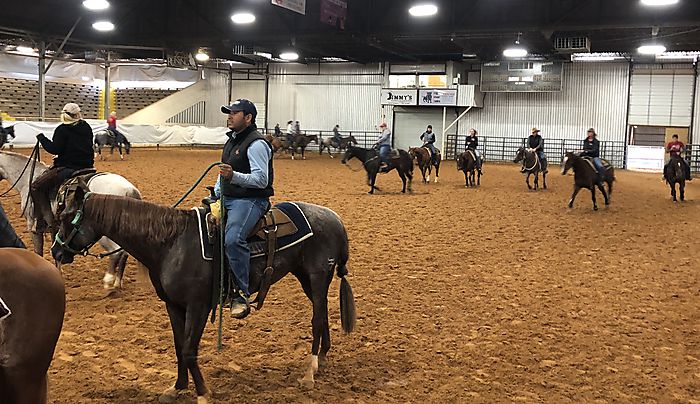 One focus for many is learning how to get each horse ready before the show for the first time.

As you can see, there are many ways to go at the pre-working process, but they all have the same end goal, to get these amazing horses ready for their first walk to the herd on the big stage! The Futurity is the above all, end-all, for any dedicated cutting competitor. We have to remind ourselves that this is the first show for these young horses, not the last, but we are going to prepare ourselves as much as we can and let fate take it's coarse.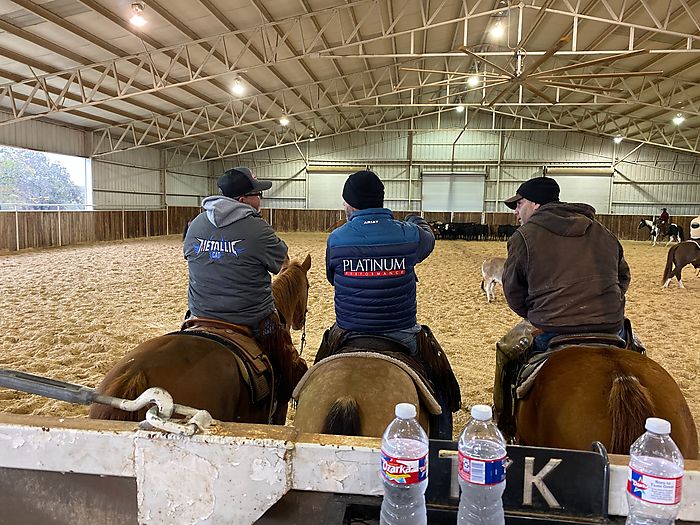 Getting advice from peers is a huge part of the process!
The Galyean family have several preworks together each year with generations in attendance!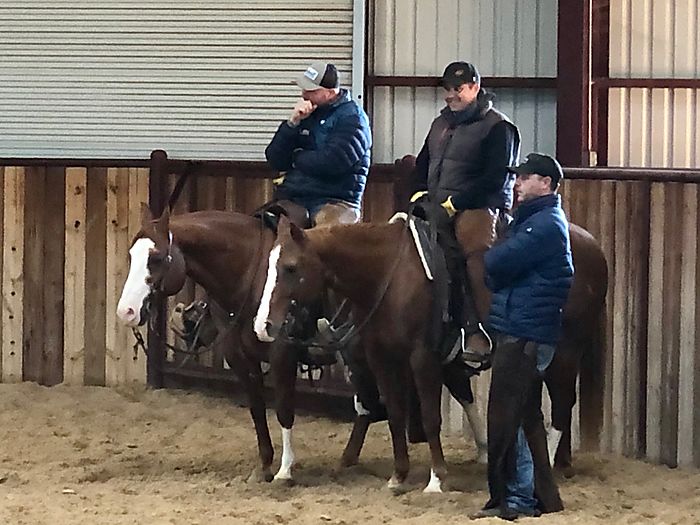 It is also a great time for friends to get together after the crazy year and work horses together. It is stressful, but preworks can make the best memories with family and friends!

We are down to the final days before the first new show horse cracks the herd. We want to wish all of our talented trainers that have poured themselves into these horses, whether it be for them to show or their owners. Their I's have been dotted and their T's crossed…there is not much left to do except see how they show. It is amazing each year to see what our trainers have accomplished in these horses, and we admire it all. With preworks ending and the real work beginning on Thursday, we realize this is the next generation, and it undoubtedly will be exciting! Good luck to everyone over the next few weeks, we cannot wait to see who will be named the 2019 NCHA Futurity Champion!
.