In Loving Memory of Hilary Watson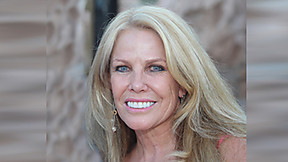 This wonderful tribute is by Penwell-Gabel
Hilary Watson, wife, mother, lover of animals, and cherished friend of so many, passed away on November 27, 2019 at her home in Stilwell, Kansas surrounded by her family, friends, and her dogs.

She was born in Fort Victoria, Rhodesia on June 19, 1956 to Charles and Agnes Holton. She leaves two sisters, Alicia Korte and Christine Holton, and a brother, Tommy, who preceded her in passing. She also leaves three loving children Kyle Charles (Jenni), Kelly Paige, and Ross Donald by her first marriage to Denis Watson. She married Tom Watson in 1999 and had two step-children, Meg Carr and Michael Watson. She also leaves six nephews, one niece, and four step-grandchildren.

Hilary enjoyed a wonderful childhood with her family growing up in Fort Victoria (now Masvingo). She was always outdoors, especially with her horses, where she rode both for pleasure and in polocrosse and jumping competitions.

At Fort Victoria School she excelled in sports and was named captain of all her teams. She was awarded the Victrix Ludorum trophy ("Winner of Games") many times. She qualified in three separate events (long jump, high jump, and hurdles) for the 1976 Rhodesian Olympics team which was barred from competing that year by the IOC.

Hilary's passionate love of animals came from her father, who took in every stray dog or cat he found stranded without a home. It was at her Uncle Jack's farm where she expanded on her father's love of animals, particularly horses. She spent many joyful weekends riding with her cousin, Andree.

Weekend family camping excursions in their caravan to the beaches of Beira in Mozambique made for special memories. Waterskiing with the crocodiles and hippos living in Lake Kyle added a bit of excitement to their family holidays in the outdoors and nature.

In 1974 after graduating from high school, Hilary began working for the Rhodesian Tourist Bureau promoting international tourism.

In 1980 she moved from Rhodesia (now Zimbabwe) to Durban, South Africa, and then two years later to Cape Town. There she was hired by Southern Sun Hotels, Cape Town managing public relations as well as taking care of international celebrities, a job she truly loved.

She married professional golfer Denis Watson in Rhodesia in 1985 and moved to the United States. They first settled in North Carolina where Kyle and Kelly Paige were born and made great friends who shared her love of horses and family. The family then moved to Orlando, Florida where she gave birth to Ross and continued Tour life, taking the kids on the road to tournaments.

Hilary married Tom Watson in Kansas City in 1999 where they continued to raise her children on their farm.

In Kansas, her love of horses took a new turn when she was introduced to the event of cutting and the NCHA. Along with her daughter, it became a mutual passion, with Kelly Paige competing in Kansas High School Rodeo and Hillary in local and regional events.

In 2004 she helped reinstitute cutting in Kansas City's annual American Royal Horse and Livestock Show. This inspired her to expand her competitive cutting schedule. Year by year saw her improve her skills and she became a highly successful amateur competitor, winning numerous buckles and nearly $400,000 in lifetime earnings.

Hilary was diagnosed with pancreatic cancer on October 31, 2017, and immediately began treatment with the expert help from the doctors of Mayo Clinic in Rochester, then from Dr. Philip Salem in Houston. In 2018, while undergoing chemotherapy, radiation, and major surgery she continued to compete, finishing fourth in the NCHA's Amateur Rider of the Year competition - a true testament to her fortitude, passion, and love of cutting horses.

Throughout her life - in Africa, Kansas, on the PGA and Champions Tours, and in the cutting horse world, Hilary's radiant smile and generous personality attracted people from all walks of life as she made a host of lifelong friends.

Her dignity, honesty, and toughness, along with her love of family, friends, and all animals - especially her dog Sam - will remain her everlasting legacy.

Memorial service will be held at the United Methodist Church of the Resurrection (13720 Roe, Leawood, KS 66224) at 11:00AM on Wednesday, December 4th.

In lieu of flowers, donations may be made to the Children's Bereavement Camp of Crossroads Hospice, Kansas (whose expert care of Hilary is most appreciated) or to the United Methodist Church of the Resurrection (whose consoling grace will forever be remembered).
Memorial Service:
Wednesday, December 4, 2019 at 11:00am
The United Methodist Church of the Resurrection, 13720 Roe Ave. Leawood, KS 66224
Penwell-Gabel - Funeral Home (913-768-6777) is assisting the family

To leave a special message for Hilary's family, click here to the sign guest book.
.