2020 Show Season is Underway!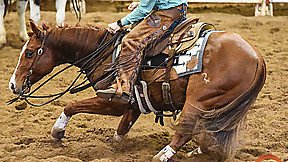 The 2020 show season is now in full swing! As always, the major aged event show year begins in Abilene, Texas, with the Abilene Spectacular! The Open horses were first to go, and the competition highly anticipated. The first set of finals did not disappoint!
Derby Open
In the Derby Open, we had Co-Champions with Adan Banuelos riding Ireydescent, owned by the Brumbaugh Ranches, and James Payne riding Stole A Kiss, owned by Kathleen Moore, both marking a 221.5 to receive $22,000 checks! These duos rose to the occasion putting together solid runs in a tricky situation for these four-year-olds. We were expecting things to be tough this year with so many talented horses entering the competition. The NCHA Futurity took record-breaking scores to advance throughout the show, and we think we will see that all year long. It is an exceptional set of horses, making for an exciting year to come! Both Adan and James are known for their consistency, an attribute that lands them in the winner's circle time and time again. Adan and Ireydescent also finished as the Novice Division Champions adding another $3,015.38 to their earnings for the day!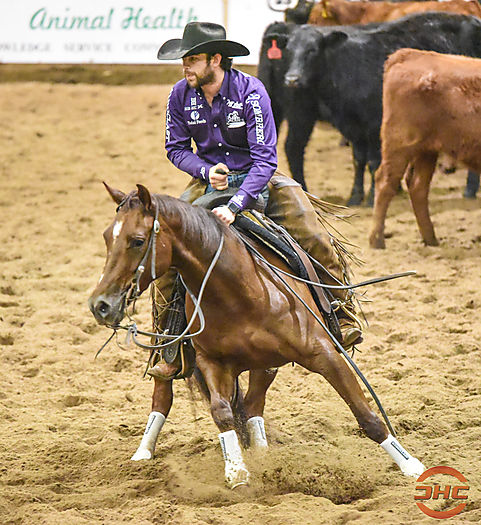 Adan Banuelos and Ireydescent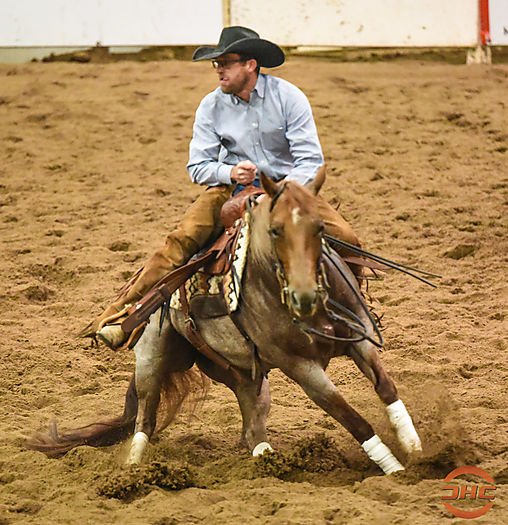 James Payne and Stole A Kiss
Third Place was another rider we see often, Lloyd Cox. He and Miss Blu Boon, owned by Kathleen Moore, marked a 219 first out in the Derby Open finals holding their own until the end to take home a $14,000 check.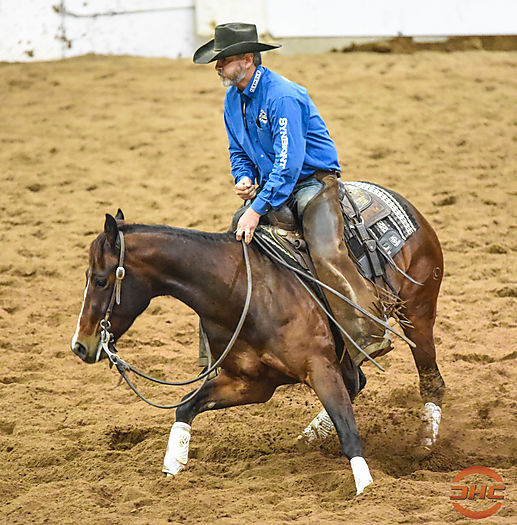 Lloyd Cox and Miss Blu Boon
The Gelding Division Champion was Jae Zee, owned by Kevin and Sydney Knight and shown by Tatum Rice. This gelding is another great performer from the Knight family's mare Eazee E adding another $2,576 to her produce on top of their finalist check.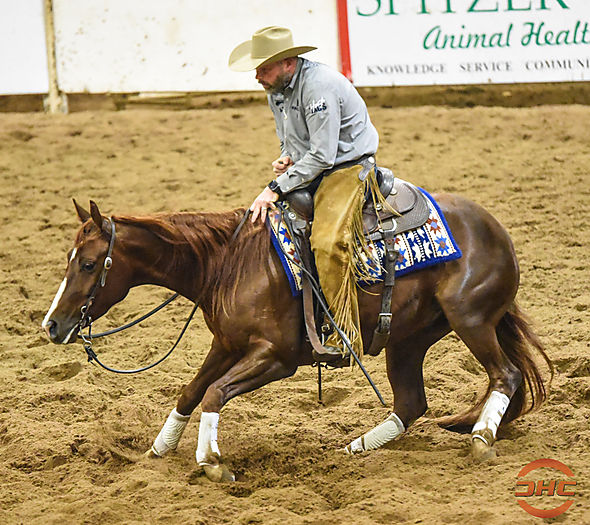 Tatum Rice and Jae Zee

The Derby Open Stallion Incentive Winner was You Got This Baby, ridden by Cory Deel and owned by The Over Forty Ranch. They received a $10,000 check for the win along with the money they won in the finals. It is a unique opportunity that the Abilene Spectacular year to year!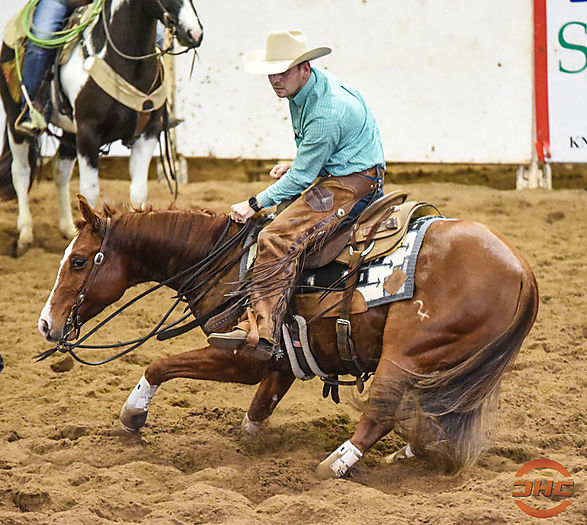 Cory Deel and You Got This Baby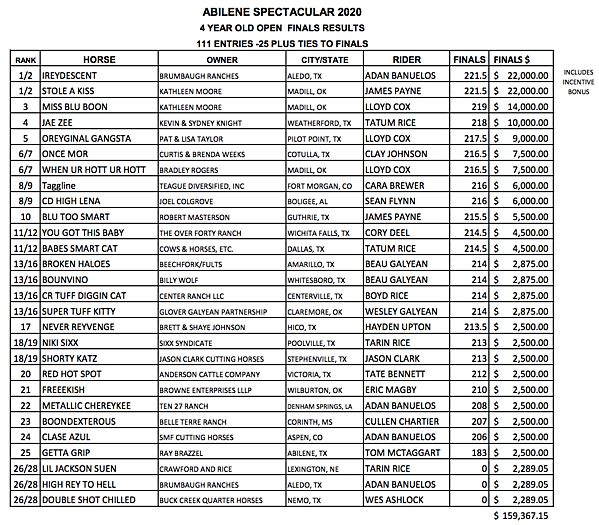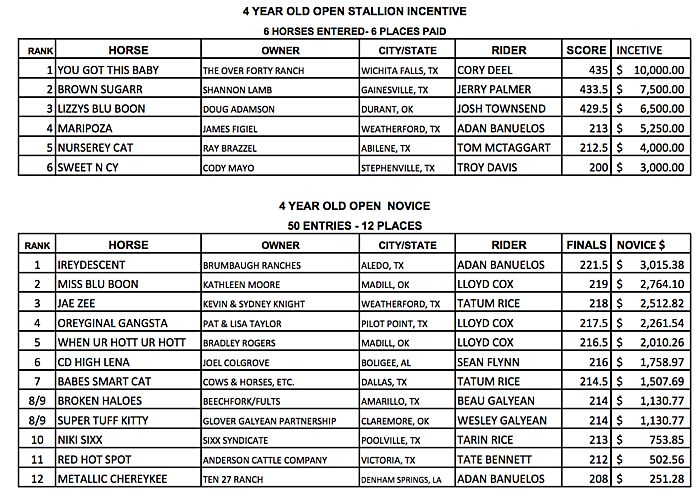 Classic Open
In the Classic Open, the five and six-year-old show horses were fresh and ready to get back to work! It was evident in the go-round with it taking a 220.5 to advance to the finals! Once these talented horses have reached this point in their careers, it is pretty fun to watch. It could be anyone's game; they are all very capable of winning. In the end, it was Beau Galyean and Metallics MVP, owned by Billy Wolf, that finished victorious receiving the $13,000 Champion's check! They mark a 227 first out in the finals in true Beau Galyean fashion. He always shows with such confidence; it is hard not to mark him if things come together. He also made the Derby Open finals on another young stallion owned by Billy, making it a great show for this team!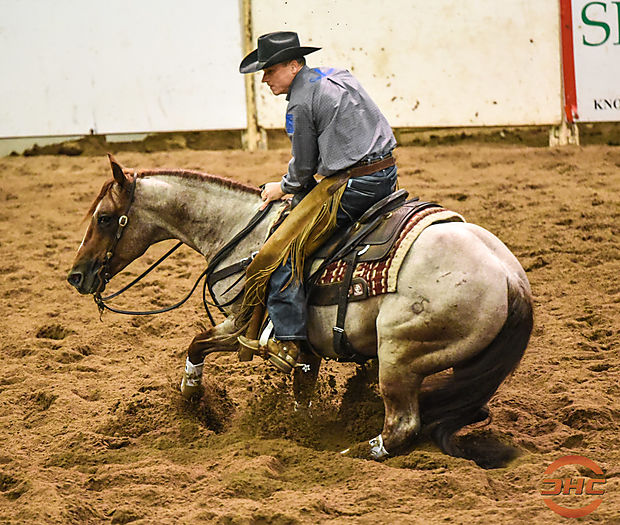 Beau Galyean and Metallics MVP
Reserve Champion was Lloyd Cox once again, this time aboard Ms Baby Cakes, owned by the Barker Ranch. They marked a 224 just a few horses after Beau. They are another dynamic duo that we love to watch coming out of the fantastic breeding program at the Barker Ranch. They took home a $10,000 check.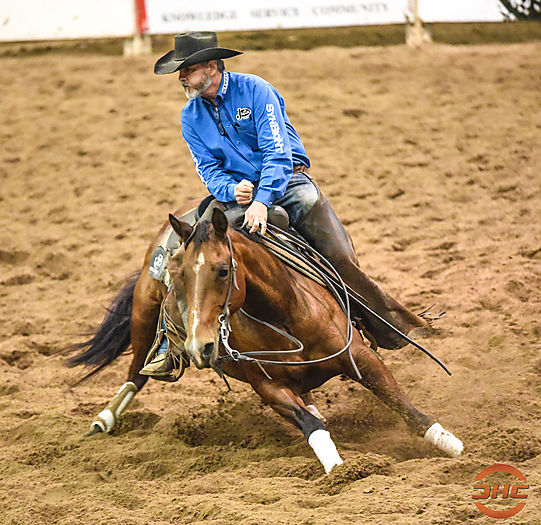 Lloyd Cox and Ms Baby Cakes
Third Place was John Mitchell marking a 223.5 riding Sundance Jessie, a gelding owned by the Slate River Ranch. They also claimed the Gelding Division Championship, adding another title to their week. It has been a stellar past few months for this team has made several finals along with winning the Metallic Cat Incentive at the NCHA Summer Spectacular in the Classic Open. This finals added another $7,500 plus $2,352 to the talented gelding's earnings!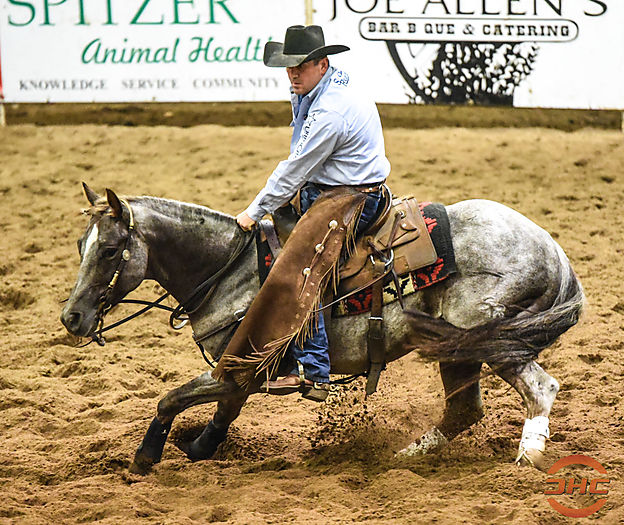 John Mitchell and Sundance Jessie
The Novice Division Champion in the Classic Open was Never Too Suen, owned by the Rose Valley Ranch and shown by Michael Cooper. The duo received a $1,045.33 check for the win!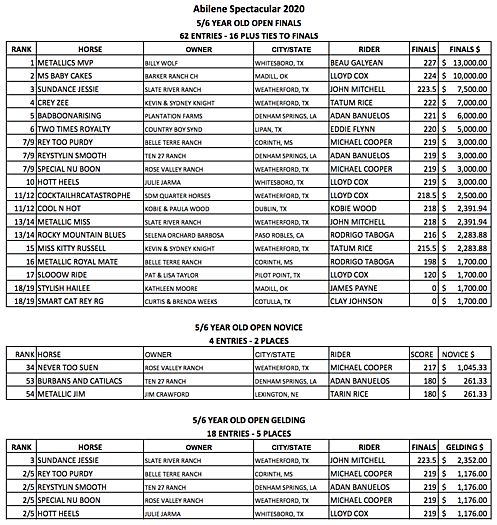 Limited Open Divisions
Moving into the Limited Divisions, it was Rodrigo Taboga that dominated the field! He took home the Derby Limited Open win aboard Sanctus, owned by Scott Durham, marking a 226; he also took home the Reserve Championship along with the Gelding Division Championship marking a 220 riding Metallic Time, owned by Beau and Ashley Galyean. If that wasn't enough, he followed that up with a Championship in the Classic Limited Open as well, marking a 224 aboard Metallic Royal Mate, owned by the Belle Terre Ranch; and finished his day with a 223 riding Rocky Mountain Blues, owned by Selena Orchard Barbosa, for the Reserve Championship! It was an unforgettable day for this Brazilian Cowboy to collect $24,479.33 in total earnings in just the two Limited Divisions! He had seven horses total in these two finals alone! He has been a force to be reckoned with since he arrived in Beau Galyean's program last year, it is a program made in heaven it seems!
The Novice Division Champion in the Derby Limited Open was Dual Smart Gabby, owned by Mellisa Hoelscher and ridden by Reymond Shumate marking a 216 to collect a $1,881.60 check.
The Gelding and Novice Division Champion in the Classic Limited Open was Cayman Rey, owned by the Anderson Cattle Company and Shown by Davide Facincani winning a $1,045.33 check for the Gelding Division and a $1,568 check for the Novice Division to go along with their finals check.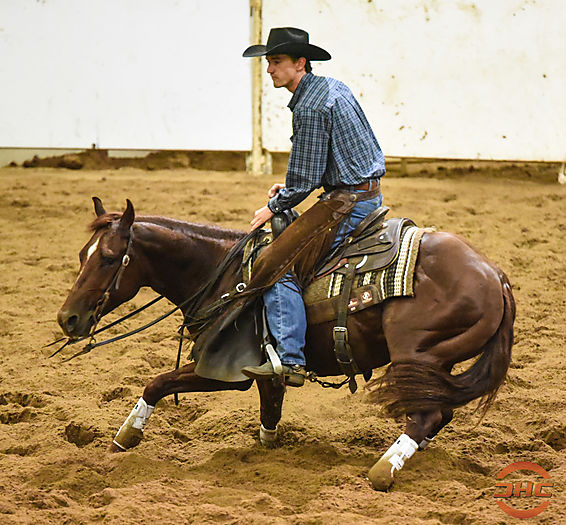 Rodrigo Taboga and Sanctus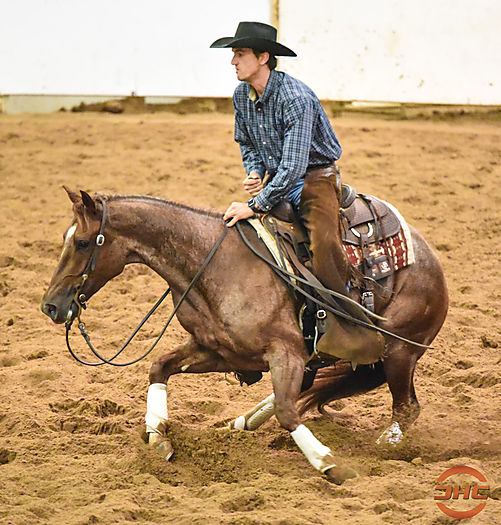 Rodrigo Taboga and Metallic Time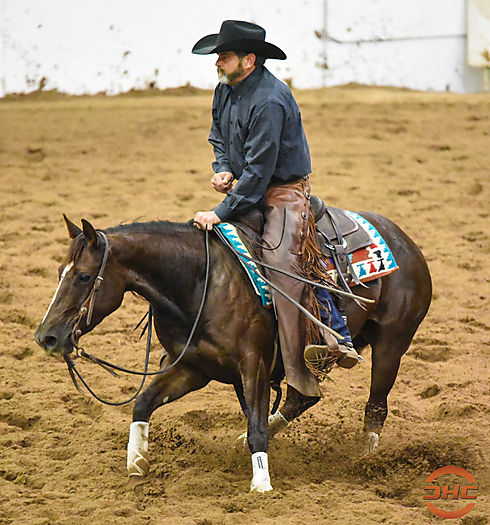 Reymond Shumate and Dual Smart Gabby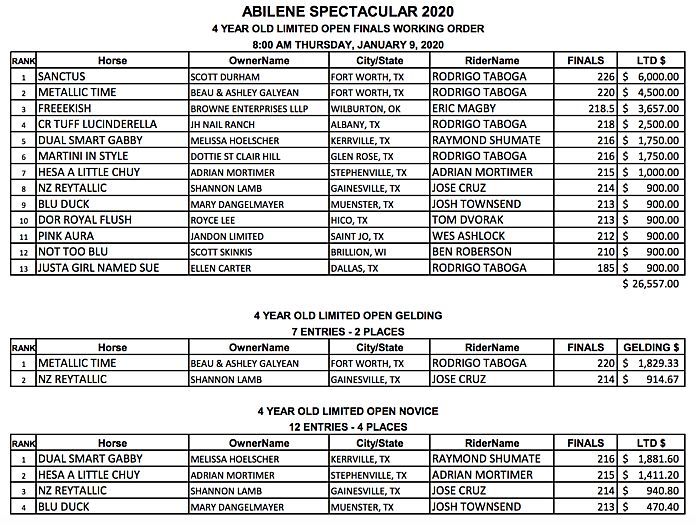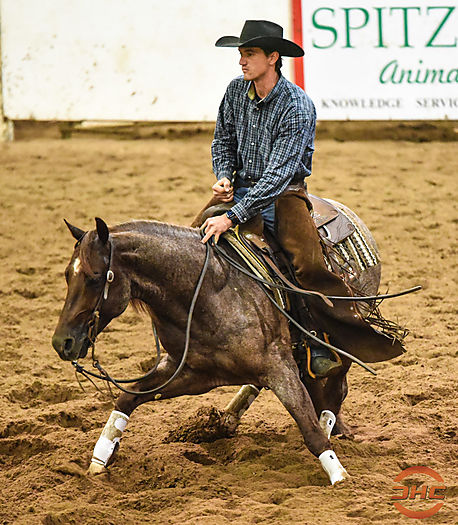 Rodrigo Taboga and Metallic Royal Mate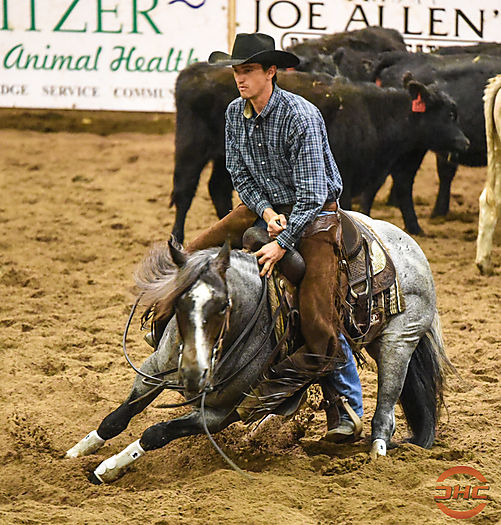 Rodrigo Taboga and Rocky Mountain Blues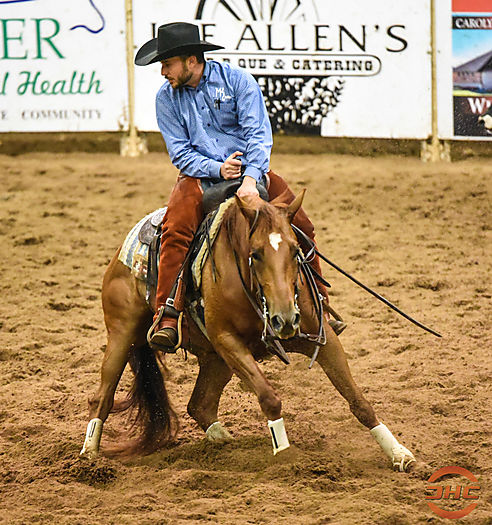 Davide Facincani and Cayman Rey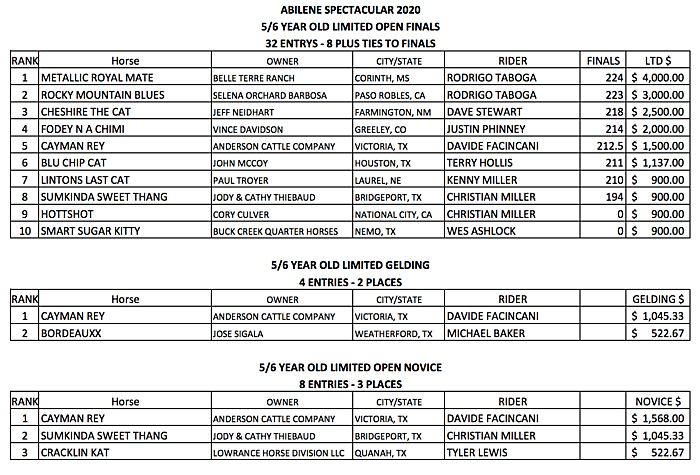 The Abilene Spectacular is still well underway, with the Amateur and Non-Pro divisions, be sure to tune into all of the action on CHC's Live scoring. Congratulations to all of the finalists and Champions from all of us here at Cutting Horse Central!
.