Upcoming Events!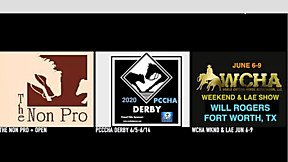 With everything going on, we have all had to take a step back from competing or traveling to shows for the past couple of months, but we know everyone is eager to get back into the show pen. While we are all at the mercy of statewide mandates, there are a few shows on the horizon that are currently projected to get us back into the swing of things!
It is highly likely that we may see some new regulations and restrictions as shows are allowed to move forward under the new "Social Distancing" recommendations and we may never go back to how things once were, we are hopeful that we will soon be getting back to doing what we love.
The weekend shows will be the first to start back up and we are already seeing notifications from WCHA and NCHA affiliates about upcoming shows starting in the next few weeks. The first Major and larger shows are scheduled for early June.
Here are a few of the upcoming shows scheduled for early June. You can find more information and current status for each show by clicking the links below each show!
The Non-Pro Plus The Open is set for June 5 - 14 at the Hardy Murphy Coliseum in Ardmore, OK. Show Producer Della Hillerman recently posted on their facebook page that- "WE ARE ON!!! Start loping those ponies......" which is best news we've heard in a while!! Della confirmed that she has received confirmation from the staff at the Hardy Murphy Coliseum that they are good to go and are making preparations for some new guidelines that will need to be implemented.
The Non Pro is always a fun show and combines both weekend classes with some extra added money along with a full slate of Aged Event classes.
For more info about this show you can contact Della Hillerman PH: 405-833-8784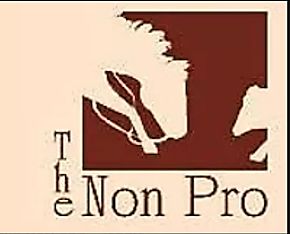 The PCCHA Core Balance Derby is scheduled for June 6 - 14 in Las Vegas, NV and is one of the Premiere events of the Pacific Coast Cutting Horse Association. Held at the prestigious South Point Casino this is always one of the "Destination Cuttings" drawing competitors from all over the USA and Canada.
Executive Director Phil Benadum is optimistic that the show will go on as planned as Vegas announces the start of some possible Casinos opening their doors in coming weeks with some new Social Distancing regulations.
For more info and updates you can contact Kathy Cardon PH: 661-342-0575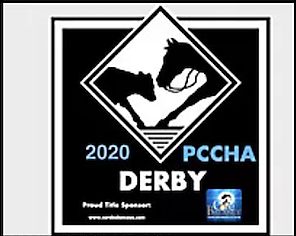 The World Cutting Horse Association (WCHA) is optimistic that their show scheduled for June 6-9 at the historic "Will Rogers Coliseum" from June 6-9 will get the go-ahead from City & State officials in the upcoming weeks. This show is one of their highlights during the year hosting a full slate of weekend shows, including the CHC Herd Work Class and Aged Event Classes.
For all the latest updates and news about this show you can contact Misty Enger PH: 918-649-4608